In TxB's Q2 newsletter, we highlight new research on interest rate hikes, share recent awards, feature our collaborations with supply chain finance and payment technology companies, and spotlight relevant TxB news. Read below to learn more about how Goldman Sachs continues to grow and innovate in Transaction Banking.

Alexander Hamilton Award
South Korean e-commerce marketplace Coupang recently won an Alexander Hamilton Award for its collaboration with TxB to optimize its treasury operations. This included using templates to streamline recurring payments and modifying remittance capabilities to deliver funds in real time and in regulated currencies.

This enabled Coupang to expand into other countries, underscoring the flexibility of TxB's platform to address treasury pain points and support our clients' growth.


---

Adam Smith Award
Art investment platform Masterworks won an Adam Smith "Judges' Choice" Award for leveraging TxB's APIs to streamline its investor payment reconciliation system.

This illustrates how TxB's API-first platform helps both fintechs and corporates streamline treasury processes to unlock new sources of value.
Accelerating Interest Rates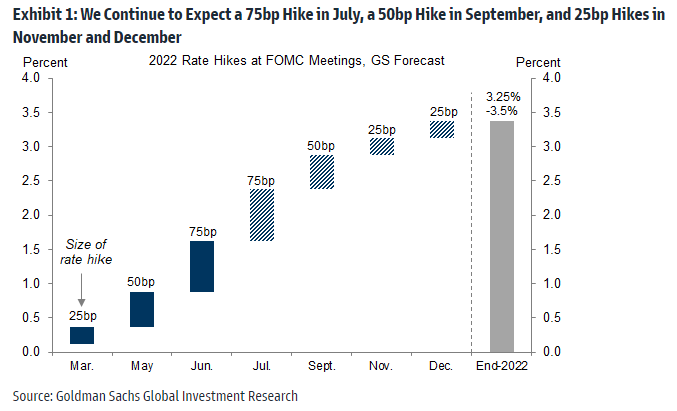 After inflation rose higher than many expected in May, the Federal Reserve accelerated its pace of interest rate hikes - this time by 0.75% in June. GS Global Investment Research expects the same rate increase in July, which will further increase yields available on short term investments - including demand deposit accounts, term deposits, and money market funds.
GS clients and research subscribers can log in to read the latest research articles on how the Federal Reserve's recent and future rate hikes will impact economic growth both in the U.S. and globally - as well as how the Fed's calculus might change in the event of a recession.
APIs are at the core of TxB's offerings, helping our clients not only access financial services in real-time, but also provide financial service to their end-users. APIs enable everything from creating scalable Virtual Integrated Accounts to automating payment processes. TxB APIs deliver:


Streamlined onboarding: Easy to use documentation, tools, and support - simplifying the account opening process
Performance: High API uptime, low latency, and minimal time required to resolve problems
Standardization: APIs work consistently across locations, rails, and customer types

Learn how some of our clients are leveraging TxB's flexible APIs to power spot foreign exchange, international payments, tracking capabilities, and supply chain finance processes.


---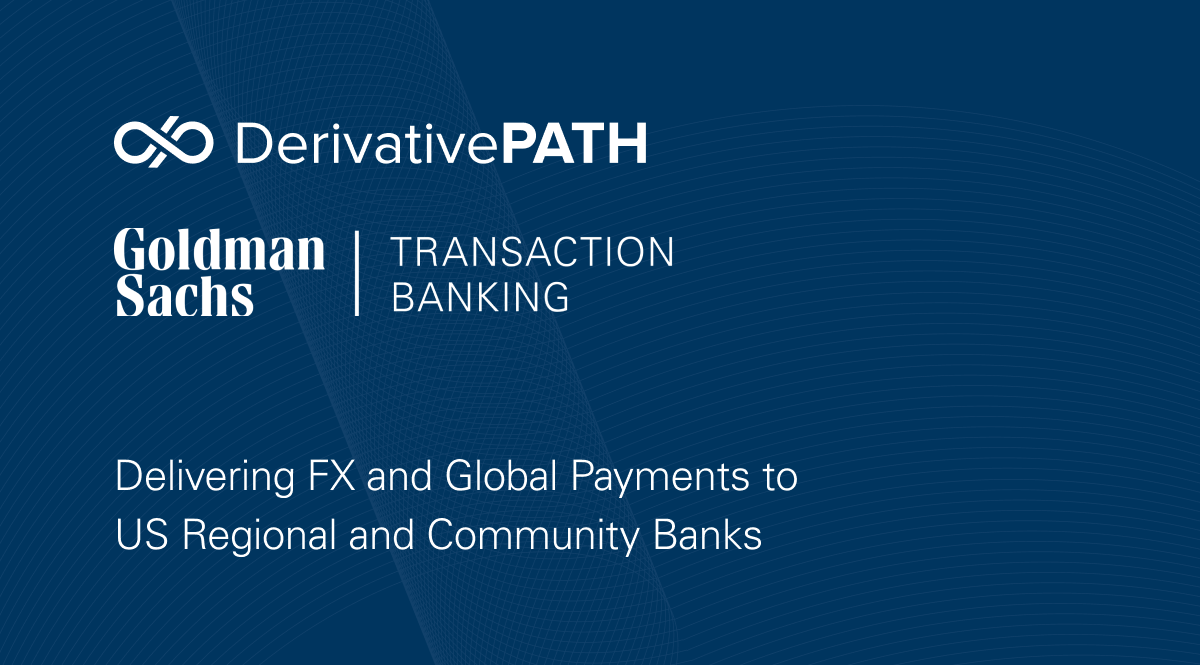 Expanding FX and Payment Capabilities for Banks
TxB and Derivative Path - a leading provider of capital markets technology and derivatives execution services to regional and community banks - are collaborating to offer an automated, digital-first payments platform to help financial institutions with spot foreign exchange and international payments.

This press release and article outline how Derivative Path's clients will be able to provide a more cohesive end-to-end global payment solution to their underlying clients.


---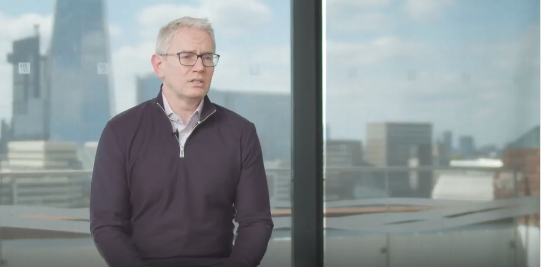 Enabling Cross Border Payments Execution
TxB and payment technology provider Form3 collaborated on a cross border solution that gives Form3's clients access to real-time FX rates, payment execution, and tracking capabilities in 124 currencies across 163 countries. Watch this video to see TxB's Ciaran Walsh and Form3 executives discuss this exciting collaboration.


---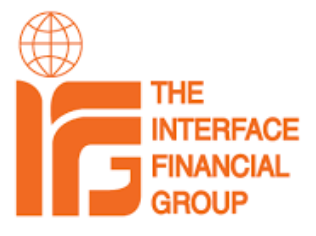 Simplifying Supply Chain Finance
The Interface Financial Group (IFG) - a company focused on bringing innovation to supply chain finance - is using Goldman Sachs Virtual Integrated Accounts (VIA)™ to streamline supply chain finance processes for clients - including account openings and supplier payments. Read this white paper to learn more about the solution.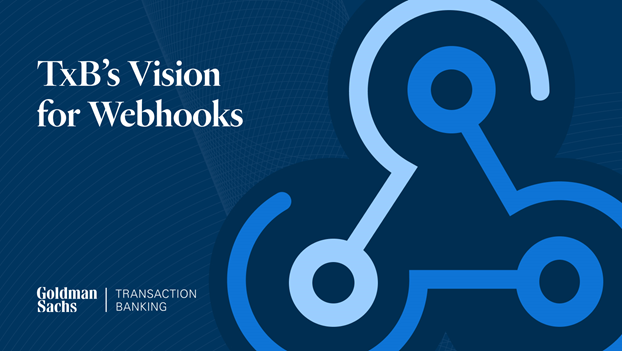 How Webhooks Make Payments More Transparent
Webhooks, the technology behind push notifications, enable payment visibility for clients so they know in real-time whether a payment has failed, has been successfully executed, or requires additional action. Read this article to learn more about how we use this developer-friendly technology to make treasury processes more transparent and efficient.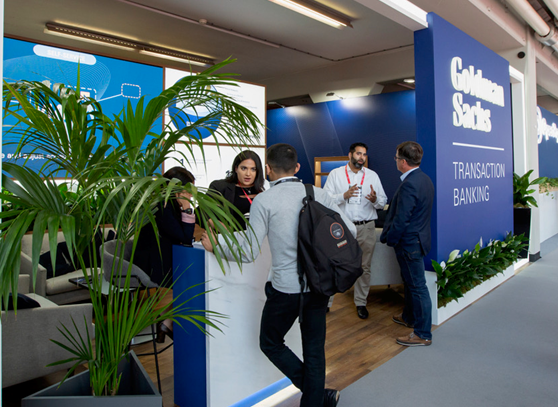 We hope to see you at the following upcoming events: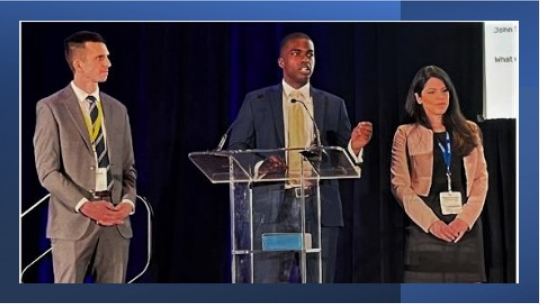 TxB Presents ESG Curriculum at BAFT
TxB's Brandon Wells recently presented an ESG curriculum alongside his Future Leaders Program teammates at the BAFT Annual Meeting. The course is the first sustainability certification curriculum in the transaction banking industry. Given the increasing importance of ESG in treasury operations, clients will find the curriculum especially valuable, and can sign up for the next virtual workshop taking place July 20-21.
Transaction Banking services are offered by Goldman Sachs Bank USA ("GS Bank") and its affiliates. GS Bank is a New York State chartered bank, a member of the Federal Reserve System and a Member FDIC. This document is being sent to you for your information only as a Transaction Banking client of Goldman Sachs and should not be forwarded outside of your organization. This document and is not a product of Goldman Sachs Global Investment Research. This document should not be used as a basis for trading in the securities or loans of the companies named herein or for any other investment decision. This document does not constitute an offer to sell the securities or loans of the companies named herein or a solicitation of proxies or votes and is not, and should not be construed as, advice of any kind.

Your Personal Data: We may collect and process information about you that may be subject to data protection laws. For more information about how we use and disclose your personal data, how we protect your information, our legal basis to use your information, your rights and who you can contact, please refer to our privacy policy here.
Unsubscribe

|

Update your profile

|

View This Email Online

|

Visit Goldman Sachs



© 2022 Goldman Sachs

200 West Street
New York, NY 10282